Eggcellent Multi Pack One Window Seal Cards with $500 Top Prize
Our Fish Multipack is Shrimply Amazing! Includes 1 Each of the Following Titles: What the Shell, Oh My Cod, Holy Mackerel, Clam Down, Just For The Halibut, and Shrimply Amazing!. Feel free to browse our Three Window Pull Tab Tickets, or contact us at 1-800-233-0828 to see if we carry your One Window Seal Card Game. All Seal Card Pull Tabs are in stock for fast shipment.
More Seal Cards (Click on Numbers at Right) | NEW | 1 | 2 | 3 | 4 | 5 | 6 | 7 | 8
Fish Multipack - In Stock and Available for Quick Shipping!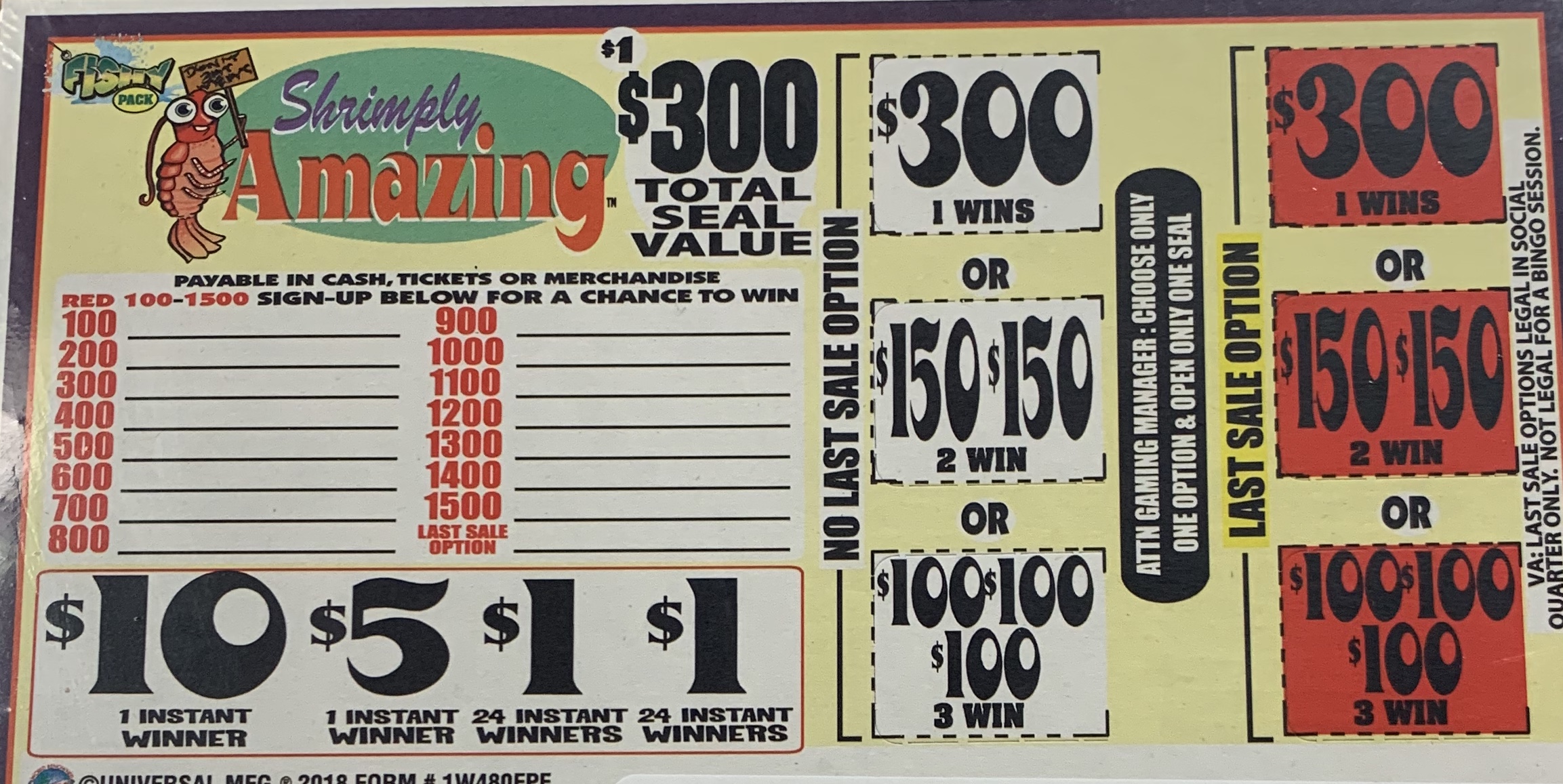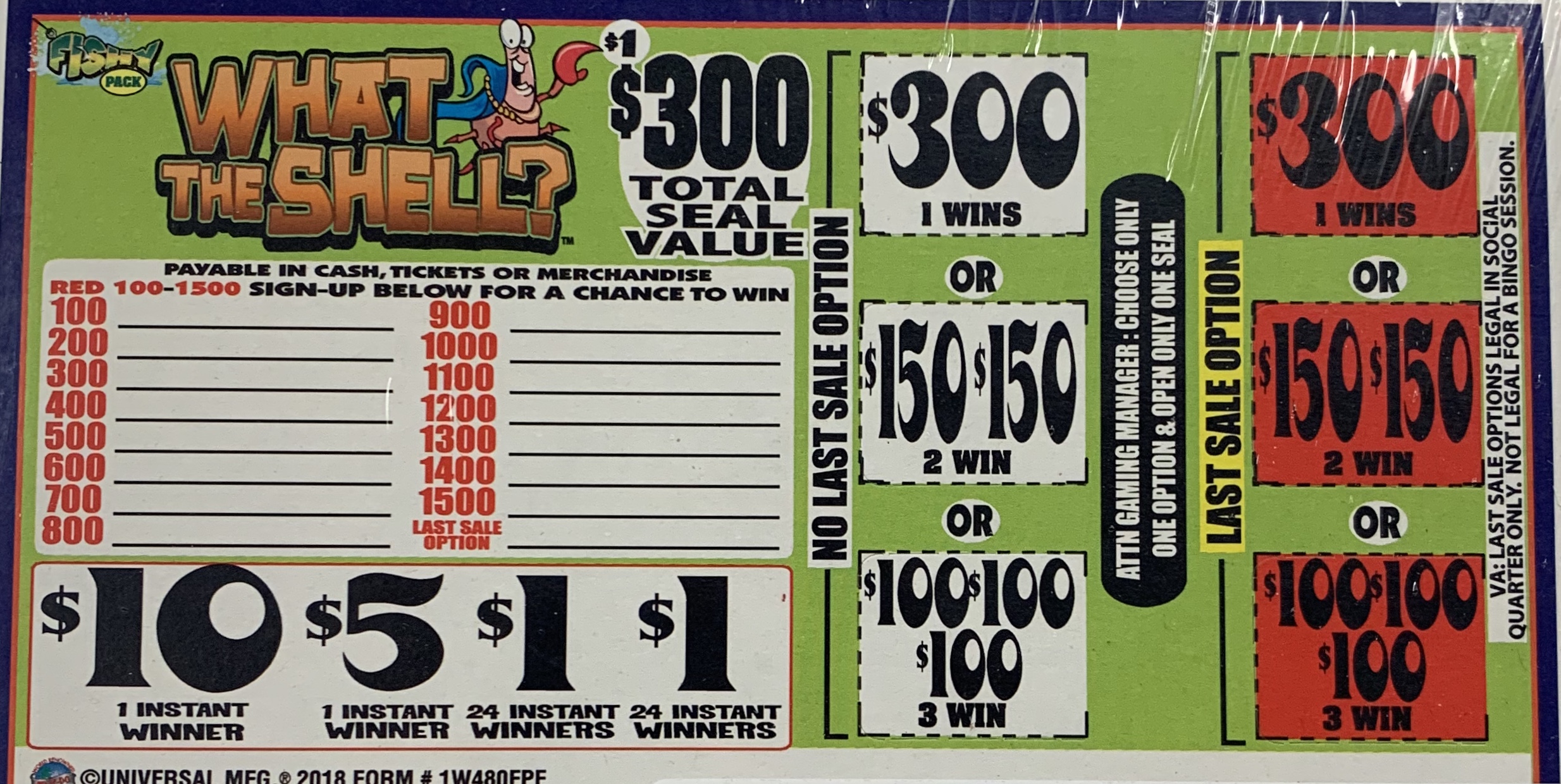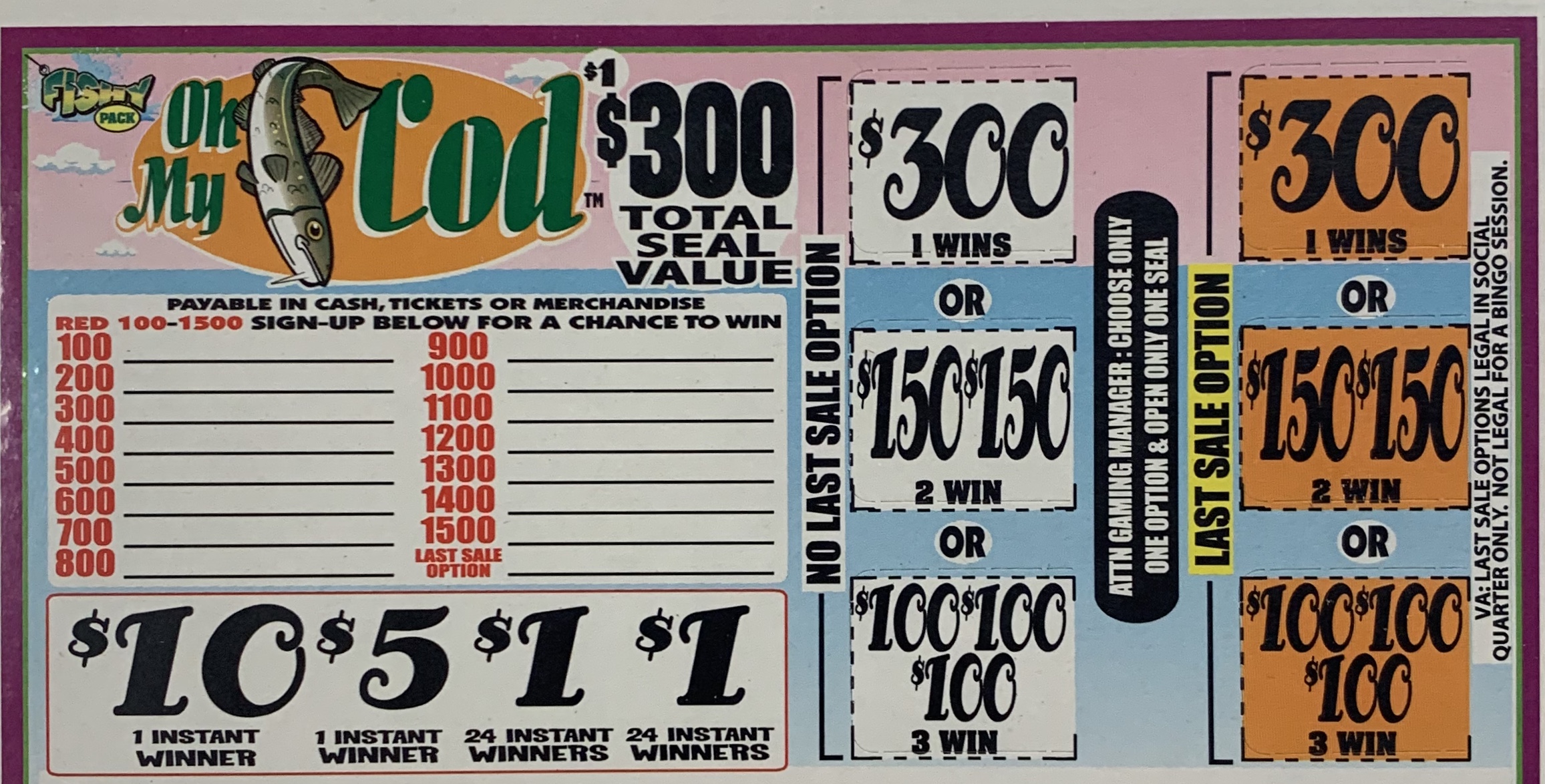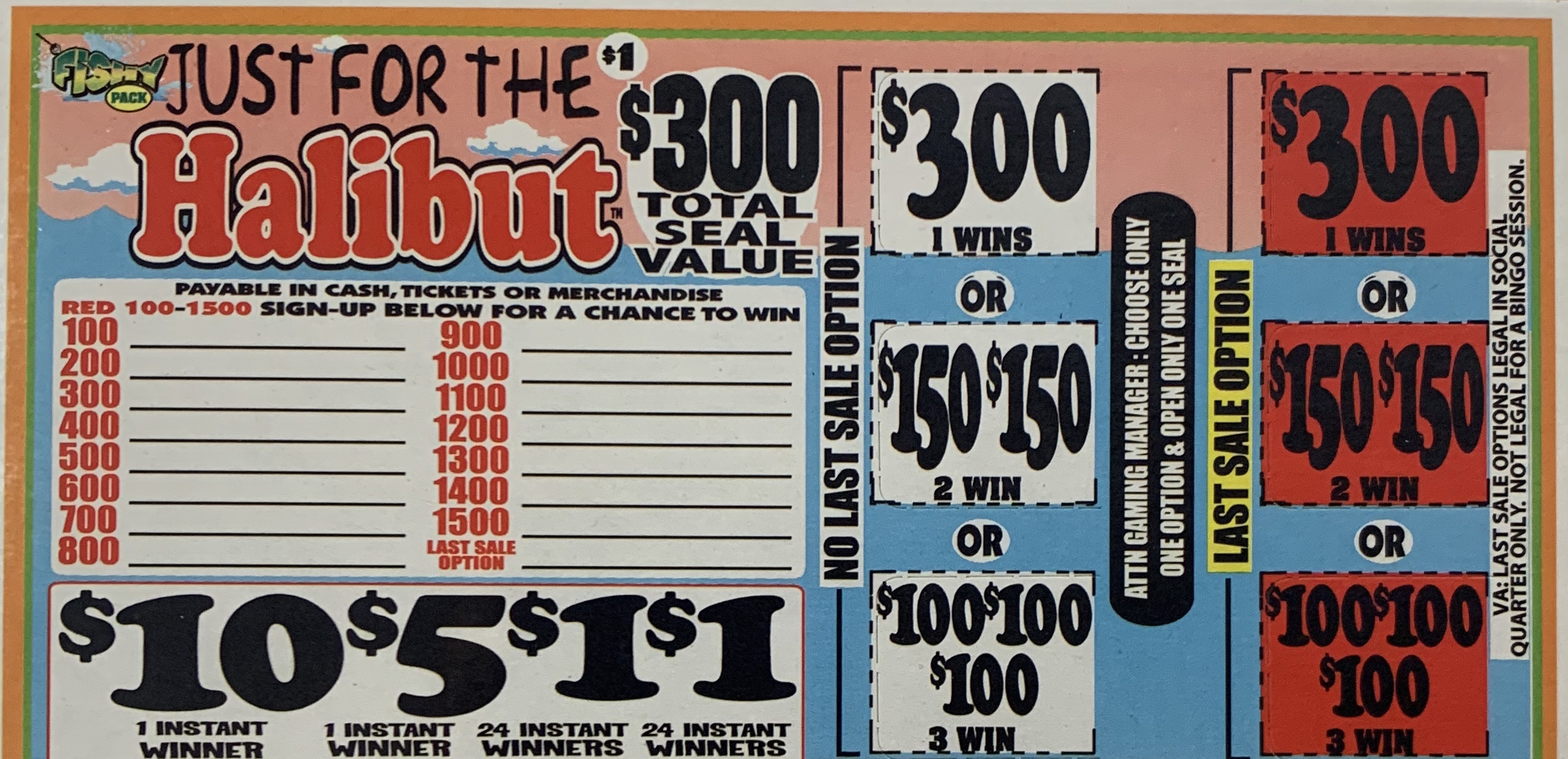 Eggcelent Mix
Takes in 992
@ $1.00
$992.00
PAYS OUT
1 Seal
1 @ $500.00
OR 2 @ $250.00
OR 5 @ $100.00



1 Instant Winner
@ $50.00
$50.00
1 Instant Winner
@ $25.00
$25.00
2 Instant Winners
@ $10.00
$20.00
20 Instant Winners
@ $5.00
$100.00
PAYOUT
70.0%
$693.00
PROFIT
30.0%
$297.00
ODDS: 1 IN 992
$222.00 PER CASE OF 6 DEALS
Eggcelent Mix - Temporarily Out of Stock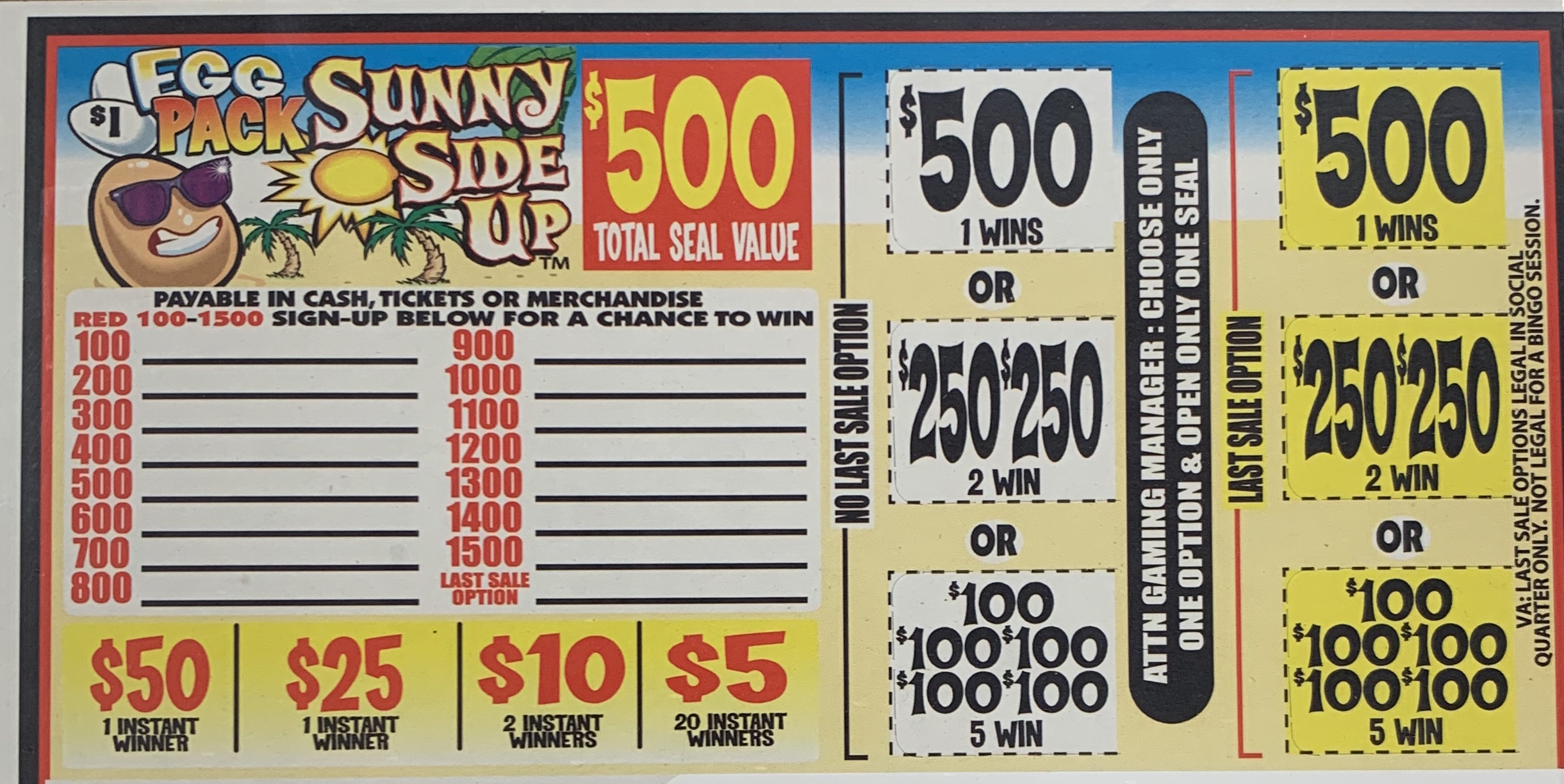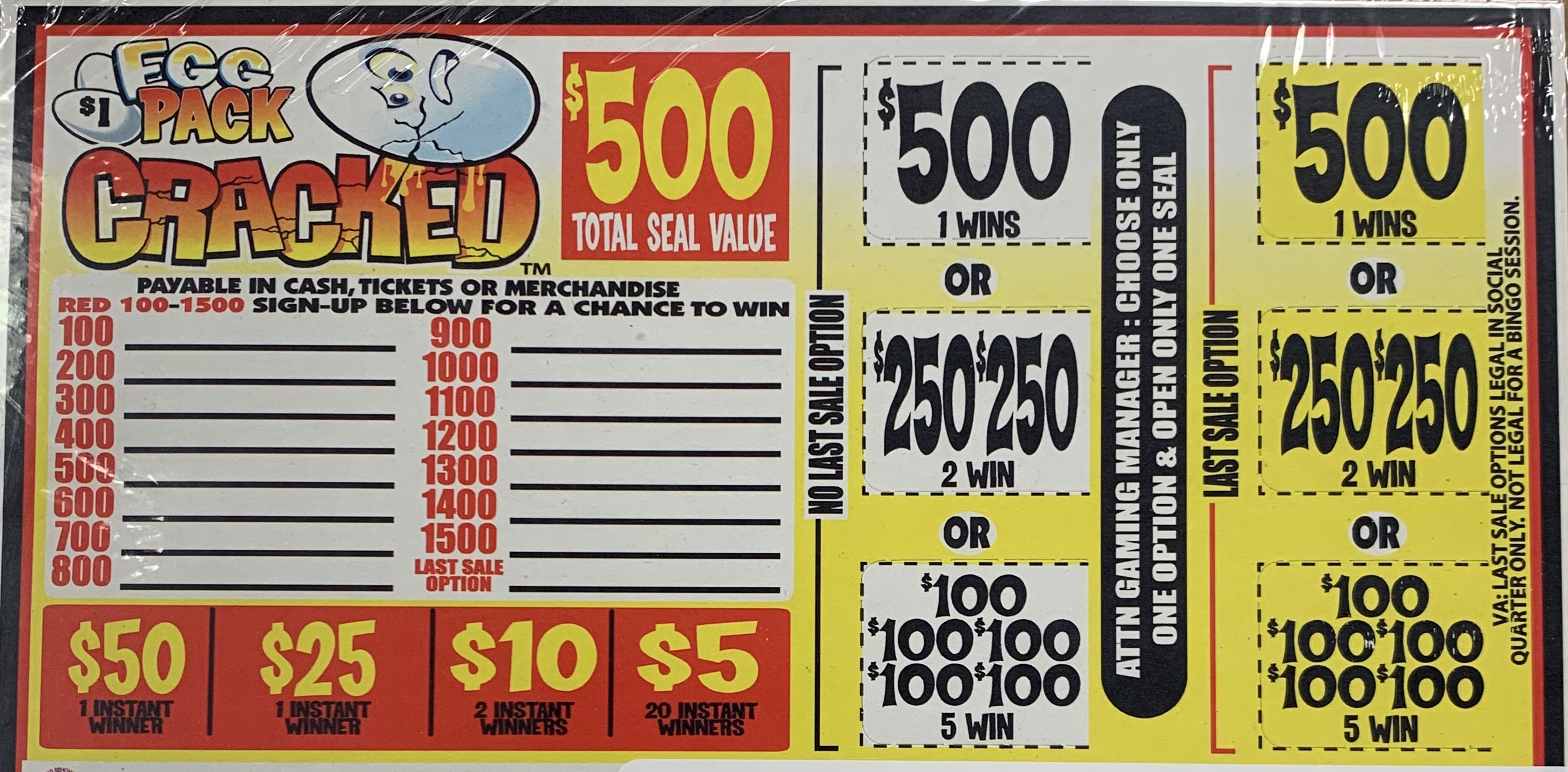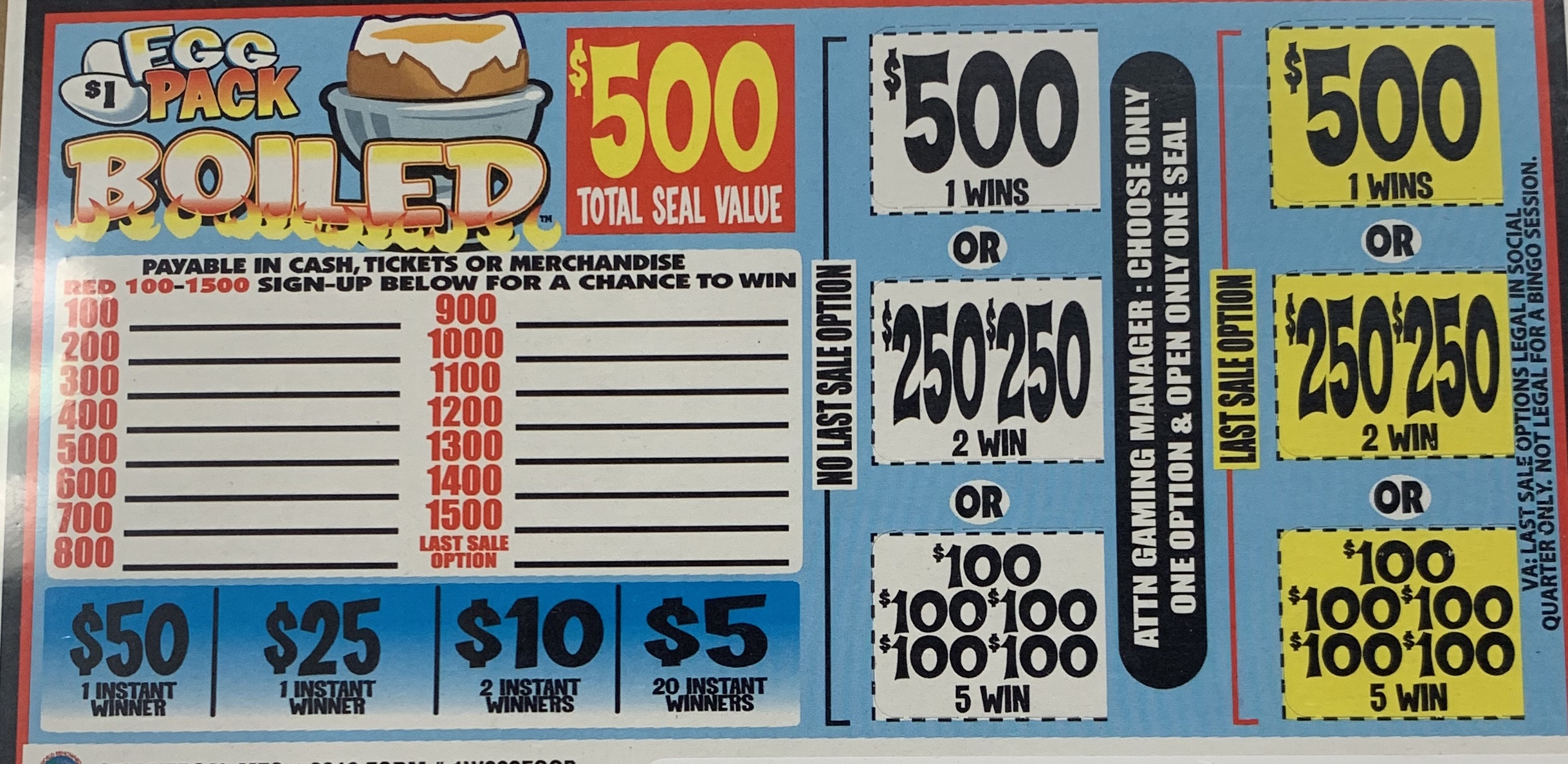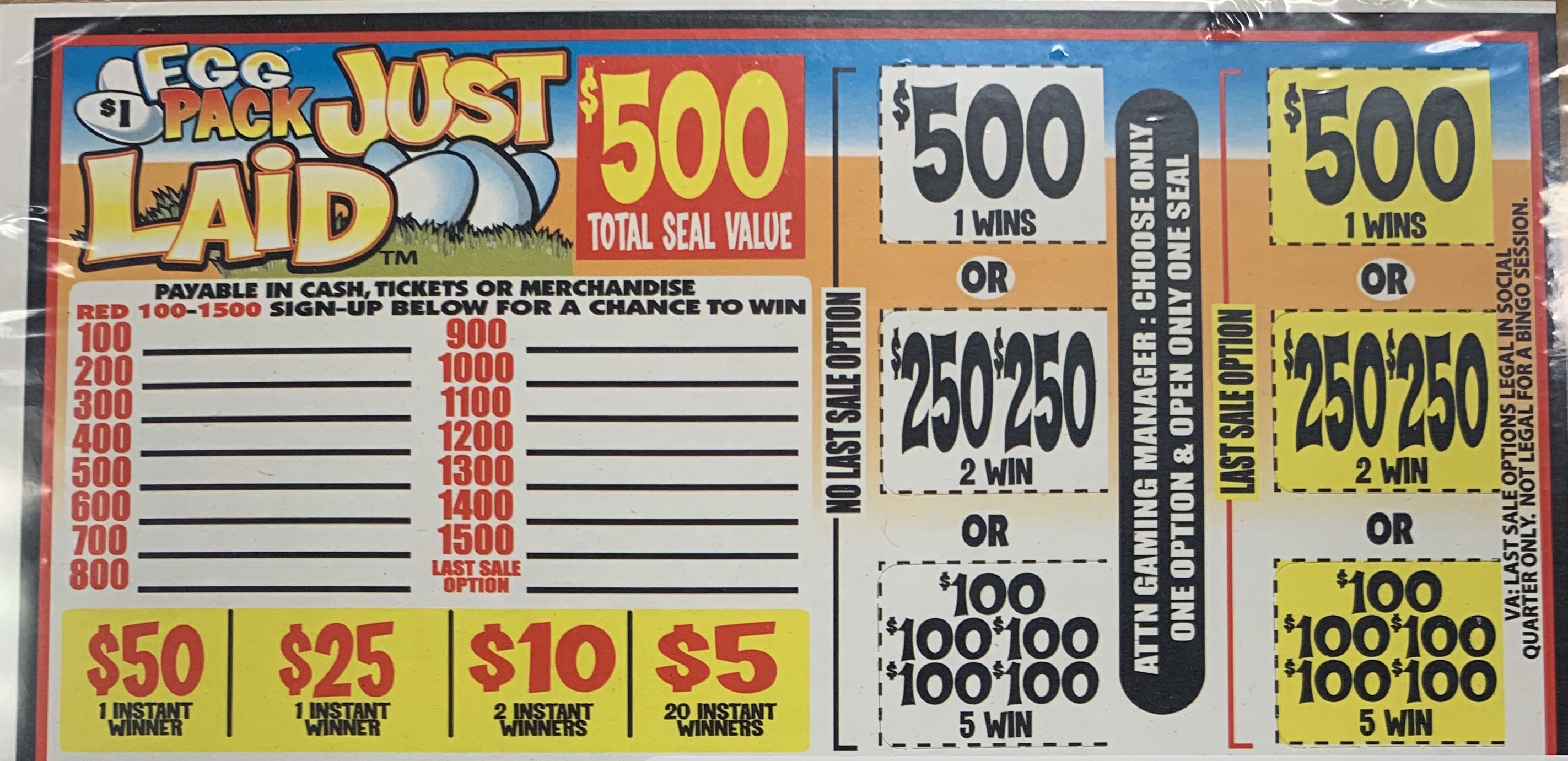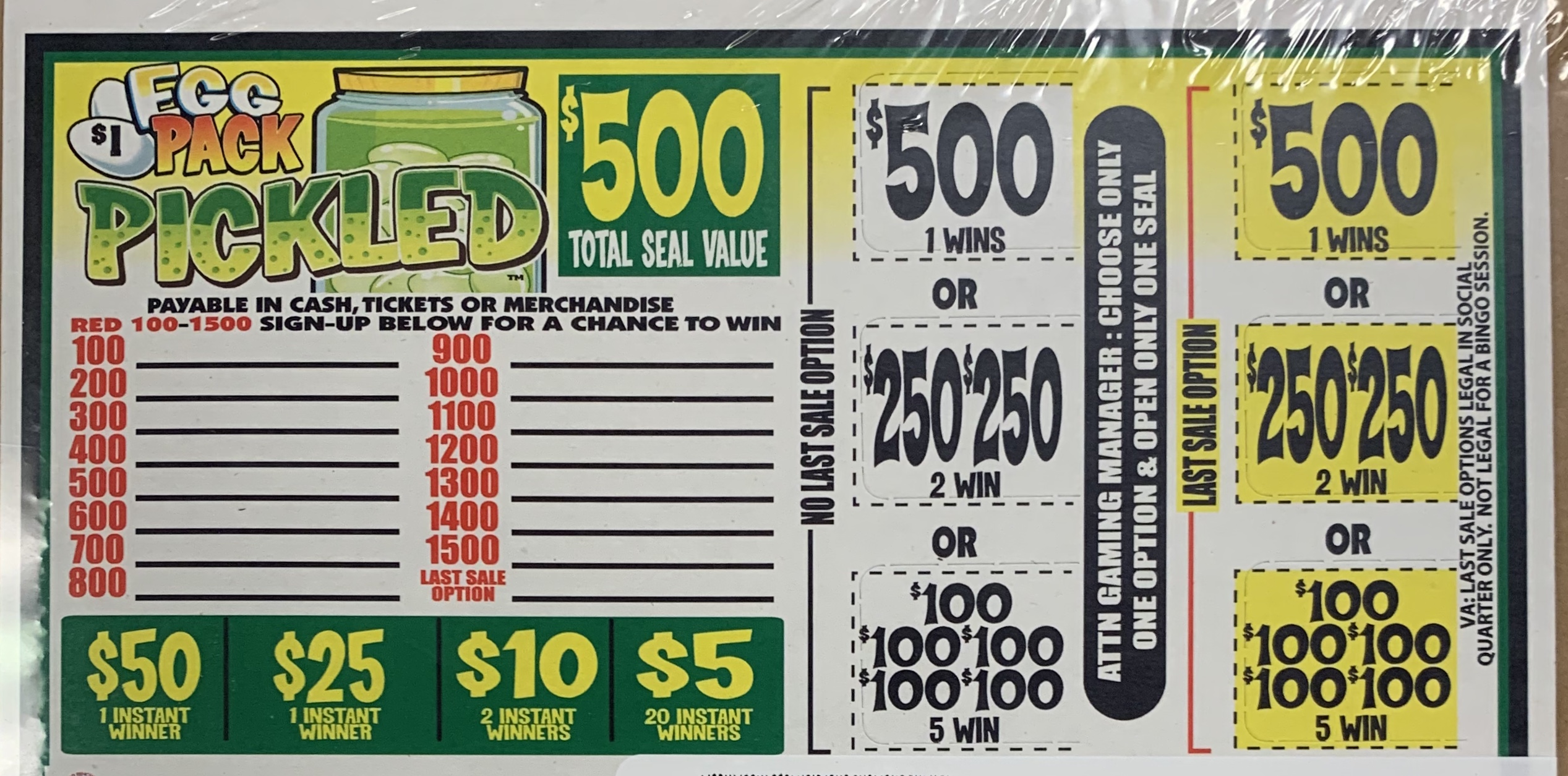 Eggcelent Mix
Takes in 992
@ $1.00
$992.00
PAYS OUT
1 Seal
1 @ $500.00
OR 2 @ $250.00
OR 5 @ $100.00



1 Instant Winner
@ $50.00
$50.00
1 Instant Winner
@ $25.00
$25.00
2 Instant Winners
@ $10.00
$20.00
20 Instant Winners
@ $5.00
$100.00
PAYOUT
70.0%
$693.00
PROFIT
30.0%
$297.00
ODDS: 1 IN 992
$222.00 PER CASE OF 6 DEALS